There is a great need for those with conservative values to use their influence in building a better community, state, and especially, our nation. Being raised in this community and raising my own family here I understand the community we live in. My professional background is in the private industry. The values and issues that help sustain a good family environment are important to me. Those issues include reducing the burden on families by minimizing the role of government, decreasing taxes and cutting stifling regulations and entitlements. The federal government should manage those things that it is authorized by the Constitution, such as National Defense and Immigration, and the States should deal with other matters that they are equipped to deal with such as Education and Public Lands. We need more accountability and personal responsibility.
Taxes and the Economy
You deserve to keep as much of your hard earned money as possible.  Keeping taxes low benefits all of us.
Transportation
We have to plan for the massive growth that is coming to the Lehi/American Fork area.  I am working to get funding for the I-15 rebuild and remodel of the Thanksgiving Point intersection.
Education
I am working for funding for smaller class sizes, higher teacher pay, and sufficient supplies in each classroom.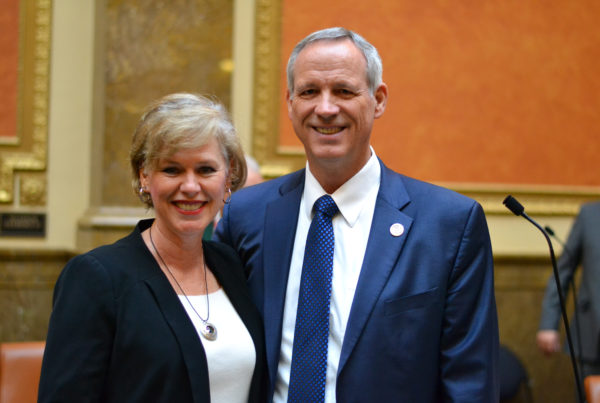 Dear Friends and Neighbors – This has been an amazing week. I am so honored to serve and represent you in the Utah House. It has been a whirlwind experience….