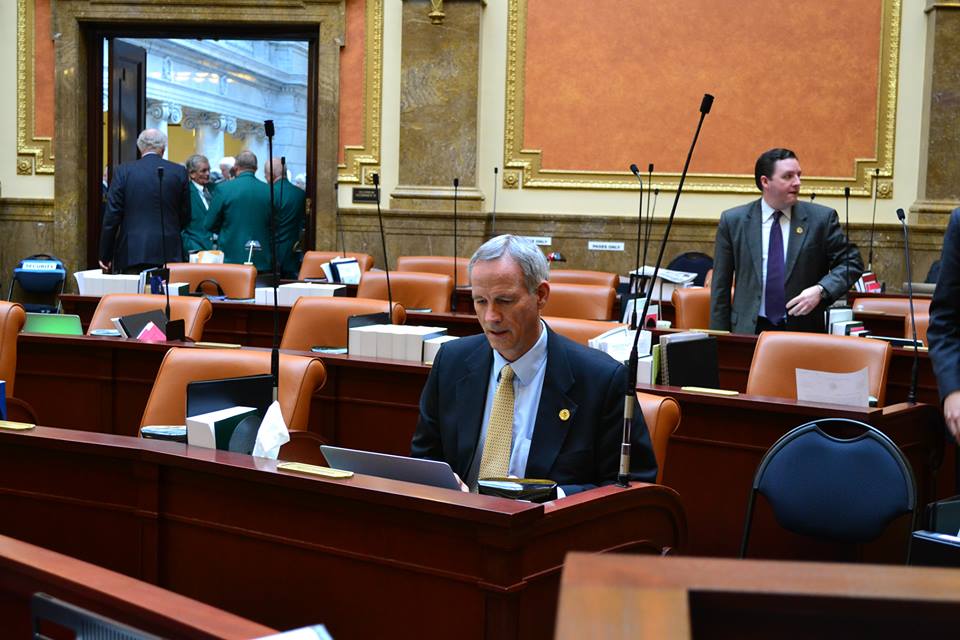 The start of our second week here on Utah's Capitol Hill was met with hard work as our appropriations subcommittees continued to meet diligently and discuss the budget. These subcommittees reviewed state departments, audits, and spending, and then brought forward a base budget. The base budget is presented in bill form and is essentially a guideline for spending for the year. The legislature continues to keep Utah fiscally responsible by balancing the budget every year.
This session, the legislature will introduce a solution that has been years in the making. By consolidating the 9-1-1-system across the state of Utah, we hope to ensure every Utahn will receive the best possible emergency response. Reforming the dispatch system will eliminate confusion, save money, shrink emergency response times and save lives.
Later in the week the Utah House of Representatives had the privilege of honoring fallen Sgt. Derek Johnson and his family with a citation on the House floor. As legislators, and as Utahns, we are grateful for the sacrifices law enforcement members and their families make every day.
 (Honoring the Johnson Family)
Federal Land
I am passionate about Utah getting access to federal lands.  This week we heard from Senator Orrin Hatch and I asked him about getting control of our lands.  The following is from KSL.com:
Hatch also talked about his support for the state's push to get the federal government to turn over the two-thirds of the state under Washington's control after being asked about the issue by Rep. Kay Christofferson, R-Lehi.
"We're not treated fairly," Hatch said, describing himself as one of the original "Sagebrush Rebels" from a similar effort decades ago. "We were being treated even worse than we are today. I've got a long history of being on your side."
We also took a day to meet with the Fire Caucus – it was nice to spend some time with firefighters from District 56.
As always, I look forward to hearing from you regarding any questions, comments, or concerns.
Representative Kay Christofferson
Utah House of Representatives | District 56