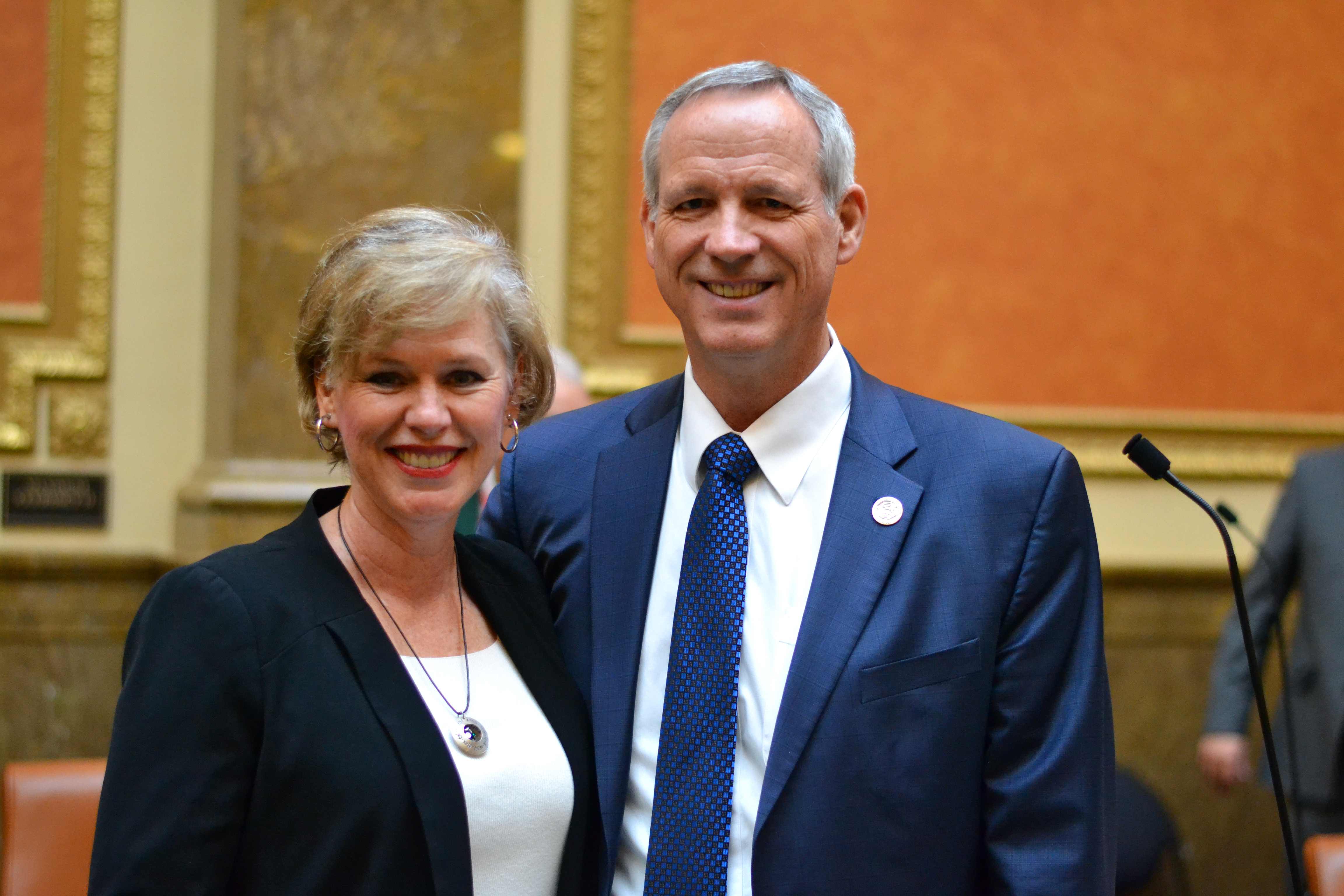 Dear Friends and Neighbors –
This has been an amazing week. I am so honored to serve and represent you in the Utah House. It has been a whirlwind experience.
My lovely wife was able to join me on the opening day. I am grateful for her love and support. 

The session began on Monday with a speech from Speaker Hughes where he outlined some of the hopes of the session. The Speaker also spoke about the recently-designated Bears Ears Monument as proof that the federal government clearly believes they are better stewards of the lands within our state than those families and individuals who have lived on and around those lands – taken care of them, worked on them – their entire lives. He expressed that Utah has become the ATM for political payback to special interest groups as Democrat presidents leave office.
He went on to speak about the state income tax reform under Governor Huntsman in 2007 that gave our state a flatter tax, allowed us to be more competitive with surrounding states and strengthened our economy. If we want more money for education, he pointed out, the very most important policy issue we can focus on is public lands. Those states that spend substantially more money on education aren't left without 68 percent of their state's lands to fund that system. We all need to realize that a successful fight for public lands ultimately leads to more education funding.
I wanted to give you an update on some of the bills I am running this session.
HB108 Teacher Salary Supplement – This bill is to help science and math teachers from both teachers in the teaching profession as well as professionals from the industry, and helps to qualify applying teachers to the supplement bonus of $4,100. The teachers qualify by their level of skills in their respected field. This increases the amount of teachers eligible for the supplement that should already be in place because of their teaching abilities and qualifications. This doesn't just extend the supplement and increase the incentives for existing teachers, but also encourages professionals to bring their real life experience to the teaching field.
I am also developing a bill that doesn't let the government pick winners and losers by granting massive tax incentive to a few selective companies and uses that tax incentive to lower taxes for all businesses.
You can follow along with us at le.utah.gov. You can listen to committee meetings, floor speeches and read the bills being debated.
Follow me on Facebook at: www.facebook.com/kaychristofferson.fiftysix
Kay